CHRISTMAS 2022
Our company is made up of PEOPLE who share the ILLUSION of continuing our commitment to manufacturing oral hygiene products in Spain. That is why, every year, the children of the people who work with us take part in the competition for the design of the CHRISTMAS GREETING CARD with which we will send you our best wishes for the coming year.
The drawings have been made by boys and girls from 6 to 15 years old; and the truth is that every year they do better. It is especially exciting to review all drawings year after year and to see, through them, how new generations are growing up.
With this greeting we take this opportunity to wish you MERRY CHRISTMAS and HAPPY NEW YEAR to all customers, suppliers and employees of Fushima. Thank you for keeping us here year after year.
Merry Christmas to all of you!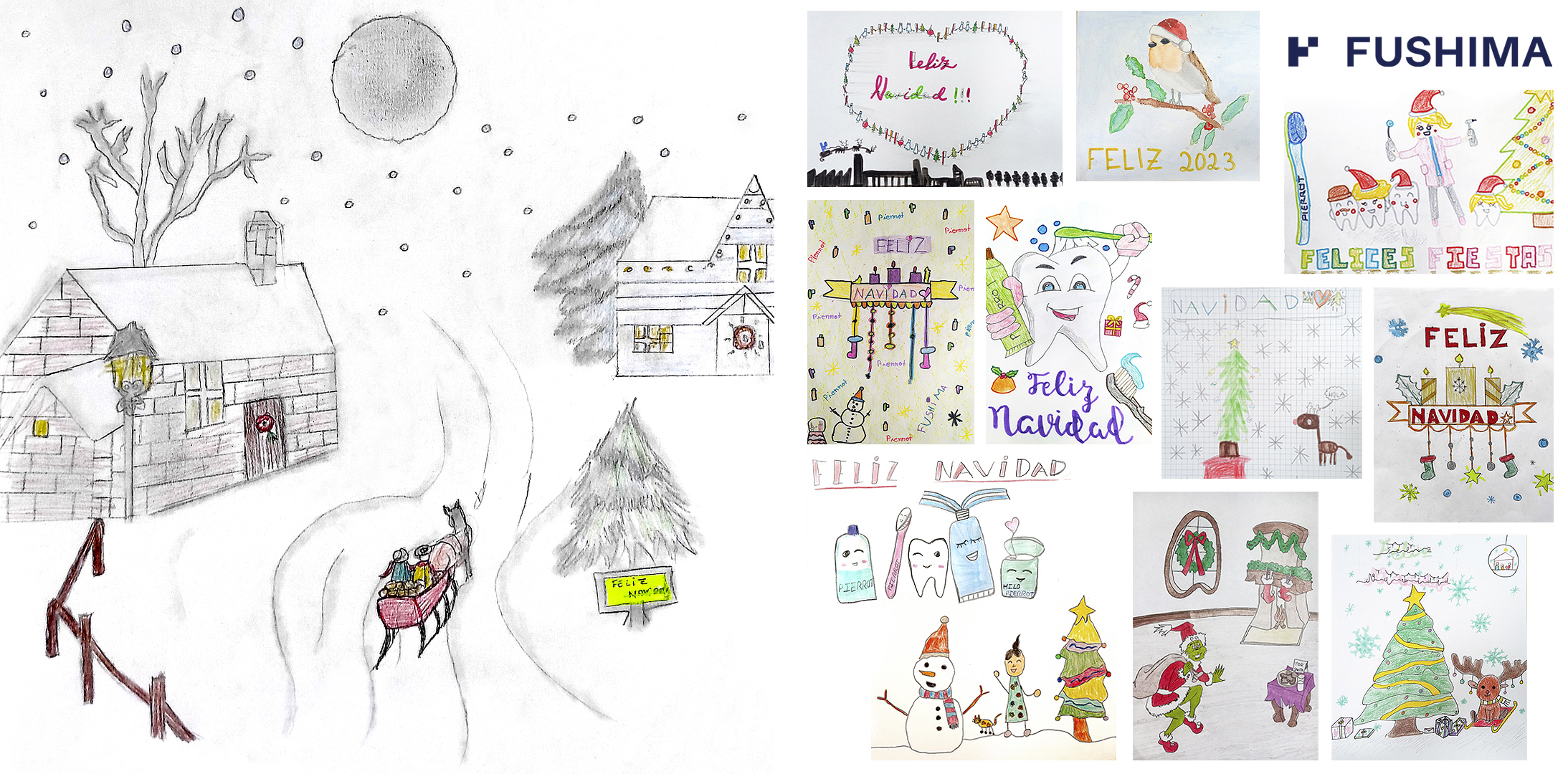 TECHNOLOGY & TRACEABILITY» PROJECT
During fiscal year 2021, FUSHIMA S.L. has undertaken the «Technology and traceability» project in order to continue advancing in a SMART manufacturing model, improving the control of quality, manufacturing traceability and improvement of the company's hardware equipment.
This project has been subsidized with €41,434.75 through the subsidy line INDUSTRY 4.0-2021, of the General Directorate of Innovation, Technological Development and Industrial Entrepreneurship (Ministry of Innovation, Industry, Transport and Trade of Cantabria.)
Project Co-financed by the European Regional Development Fund, Operational Program ERDF of Cantabria 2014-2020.